Finally!  We are able to go "Greener" and be more innovative with our new box.
Our new box can be used for:
a single set,
a single set + extra Slipp-Nott traction mat,
1 to 8 mats of TM1518 or 1 to 6 mats of the SM60 or SM75…
In fact, we are able to save cardboard. The design allows us to ship a single mat or several without the need for an extra sheet of cardboard on top to prevent mats from drooping over the formed air cells if the box is inadvertently turned upside down.
In addition, since we can use the same box for a small Slipp-Nott set, we can order more boxes of the same type as opposed to a smaller amount of each of the mat and set boxes. Prior to the new box, we were forced to use the boxes designed for 6 sets and modify them with a mat cutter to hold a single set (and extra mats if those were ordered).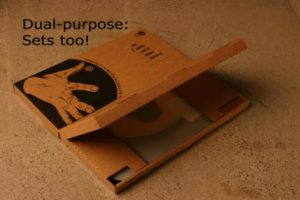 The new box is creased midway, has finger cut-outs and can serve as both mat storage and as a convenient dispenser. The finger cut out on the left side makes it easy to reach in for the radiused corner of the SM60 and 75 sheet mats.
What about clients who purchase the square cornered TM1518 mats? Those mats will reach all the way to the edges and will require a blade or knife to reach in and under to get the last one up. Well, we notched out an additional piece from the right side specifically to allow easy access to the very last mat even if it has a square corner!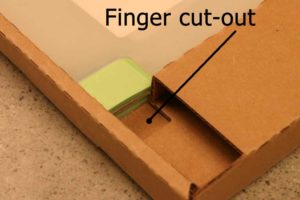 Half the cover is held closed by side tabs and the front of the box is a modified clam-shell and, thus, requires very little tape to keep it securely closed during shipping.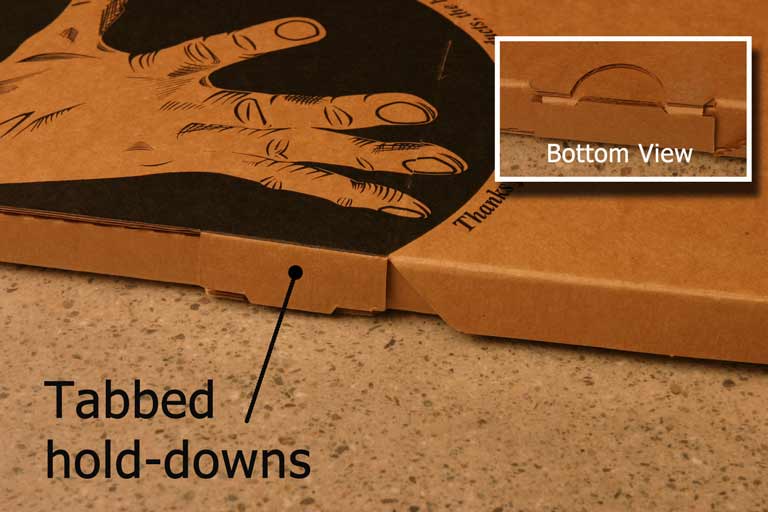 Lastly, you can be creative in "recycling" the empty box.  Today I chose to use it as a book stand.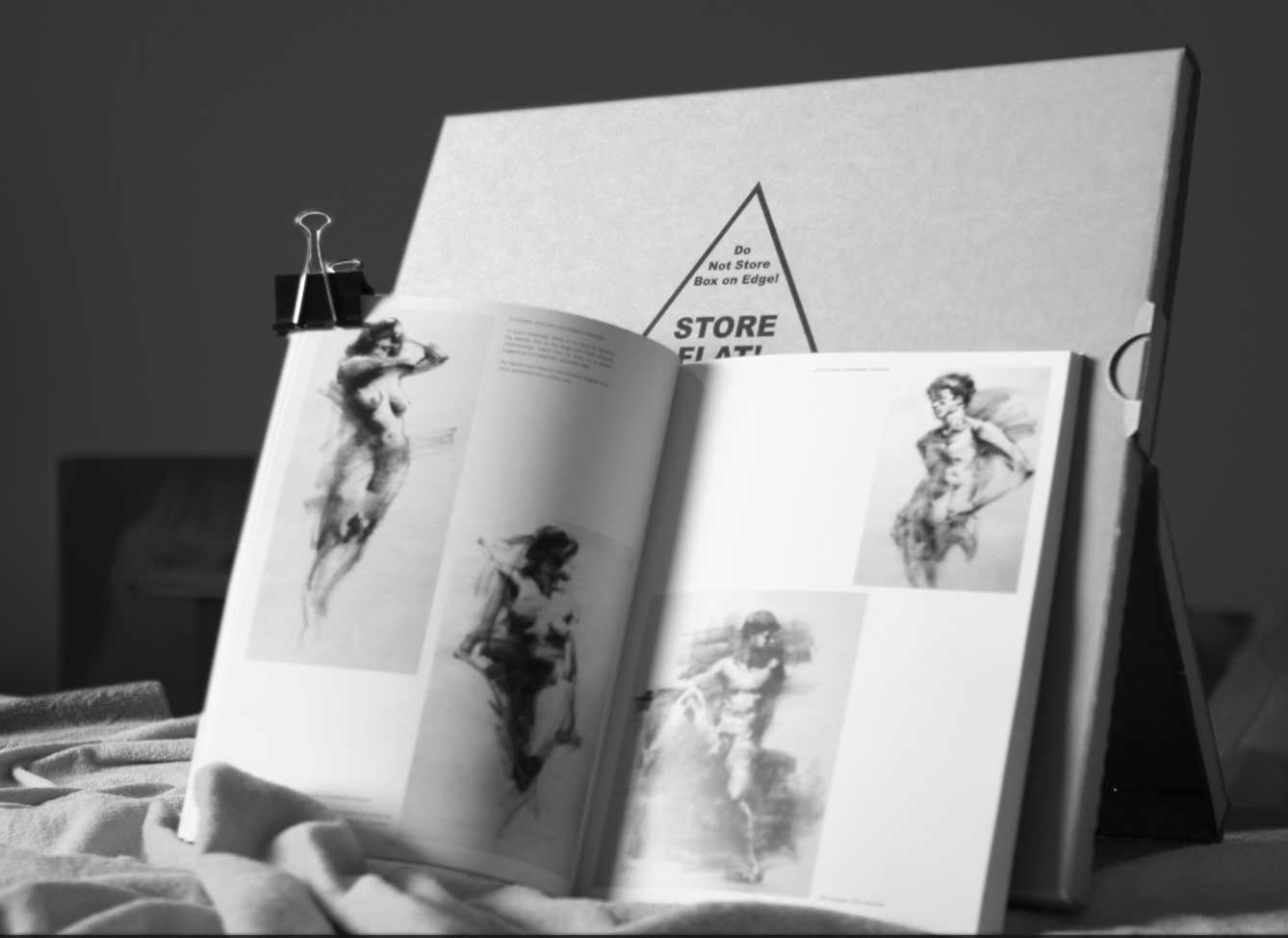 What do you think? Send us your ideas, thoughts or comments!