The Original Sports Traction System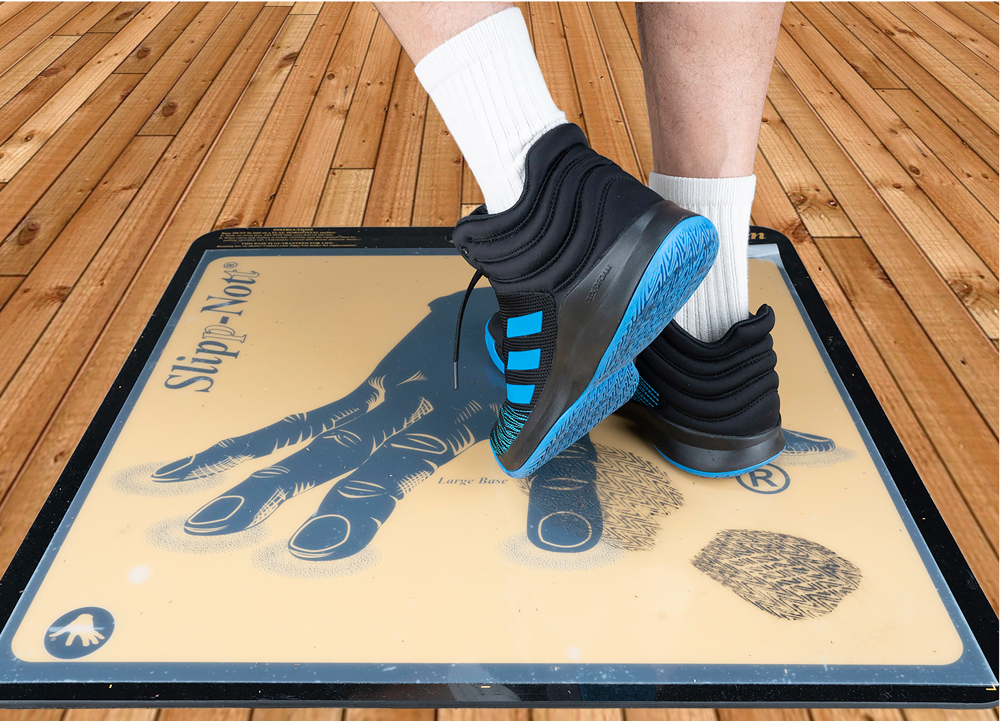 Who We Are
Slipp-Nott® Corp., the Standard in Indoor Sports Traction
We design, manufacture and market the time-proven advanced traction systems for sports played on hardwood or wax floors including basketball, volleyball, handball, indoor soccer, floorball (unihockey), squash, badminton, table tennis, aerobics, fitness and fencing. Slipp-Nott increases safety and performance of any athlete needing traction on smooth indoor floors.
No More Wiping Your Soles!
Step on a Slipp-Nott and remove dust, dirt and wax buildup from athletic shoe soles in one quick action. Thanks to our premium design, no other sports traction mat cleans better!
Slipp-Nott, the traction mat that started it all, is used by professional, college, and high school basketball teams. One step is all it takes to improve traction, increase safety, confidence and maneuverability for your entire team!
For over three decades, Slipp-Nott has set the world standard for indoor traction. There's a reason why you'll see our products used at more televised basketball games than any of our competitors.
Traction mats aren't just for basketball
Fencing clubs, volleyball teams, dance teams, martial arts and theaters also use Slipp-Nott to help with traction.
Our goal is to continuously research and develop new products for the sports industry, helping athletes take their performance to the next level and gain the winning edge.
Other Slipp-Nott Products
In addition to the Slipp-Nott Sports Traction System, we've developed these hypo-allergenic formulas for sports in the water, arenas and outdoors:
S-N Gripp "liquid chalk" enhances grip and reduce palm perspiration with a non-tacky, non-sticky formula. Perfect for golf, gymnastics, swimming, tennis, baseball, weightlifting, mountain or rock climbing, and bowling.
H2Off swimmers rubdown lotion increases speed and reduces drag. Apply our specially formulated, non-oily rubdown lotion before jumping in the water and watch water jump off! No other products comes close and neither will other swimmers! What's more, H2Off is hypo-allergenic and won't block your pores.